3.16.1
Telegram is an instant messaging app the provides protection to the user's privacy. Telegram Messenger offers simplicity, speed and security for your chats
Free and safe messaging application
Telegram can become a perfect alternative to WhatsApp. It's a completely free messaging application without adverts, with which you can comfortably, quickly and safely chat with all your contacts. The main aim of Telegram Messenger is to respect and guarantee the privacy of its users.
Telegram: recovering our privacy rights.
Committed to privacy in order to rival with WhatsApp
It incorporates a function that allows us to create encrypted private chats, the messages of which can be self-destroyed whenever we choose. Furthermore, these messages cannot be re-sent, therefore, you'll have full control over your conversations.
With this app we can chat with our contacts individually, or create groups with hundreds of members. Furthermore, we'll be able to send videos of up to 1 GB and photos from the web.
Pável Dúrov's commitment to privacy.
Other features to found in this app
Great speed thanks to its decentralized structure.
Messages are stored on the cloud.
Totally free of charge and without adverts.
If you're thinking about leaving WhatsApp aside, Telegram can be the perfect substitute. Now that you know, don't hesitate to download its APK to your Android smartphone and start chatting privately with your friends and family.
Requirements and additional information:
Requires iOS 6.0 or above.
Compatible with iPhone, iPod touch and iPad.
Antony Peel at Google +
Images Telegram Messenger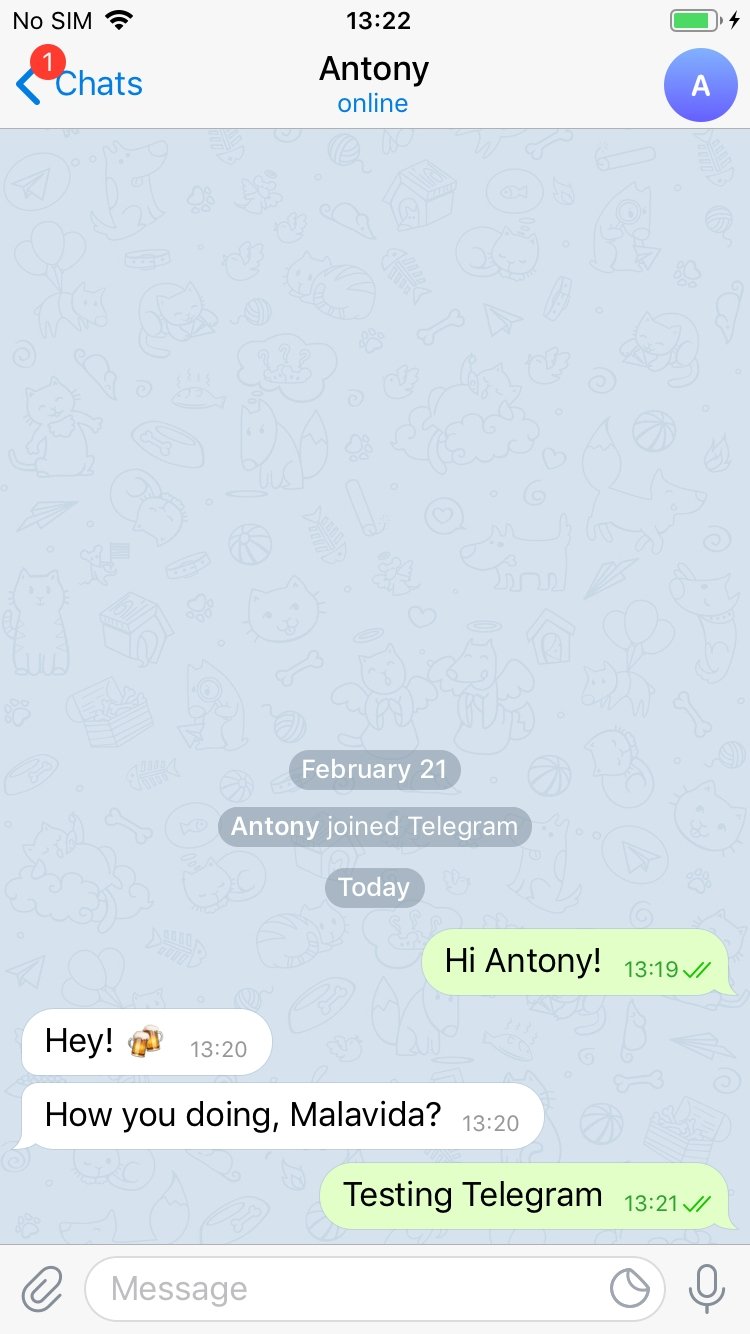 Telegram's desktop client for Windows

Fast and safe instant messaging